A new way to manage your tools
Improve the transparency of your inventories
With c-Com's digital tool management solution you optimize tool performance and reduce tool costs with maximum transparency across the entire supply chain.
Whether you are responsible for internal tooling demands or managing a consignation or tooling project for a customer, your main priorities are keeping track of stock levels, tool performance and cutting parameters while optimizing tooling costs. c-Com's software delivers on-demand access to your circulation stock including suppliers' service and optimization capabilities. In essence, our solution is built from a customer's perspective with the workpiece and result in mind.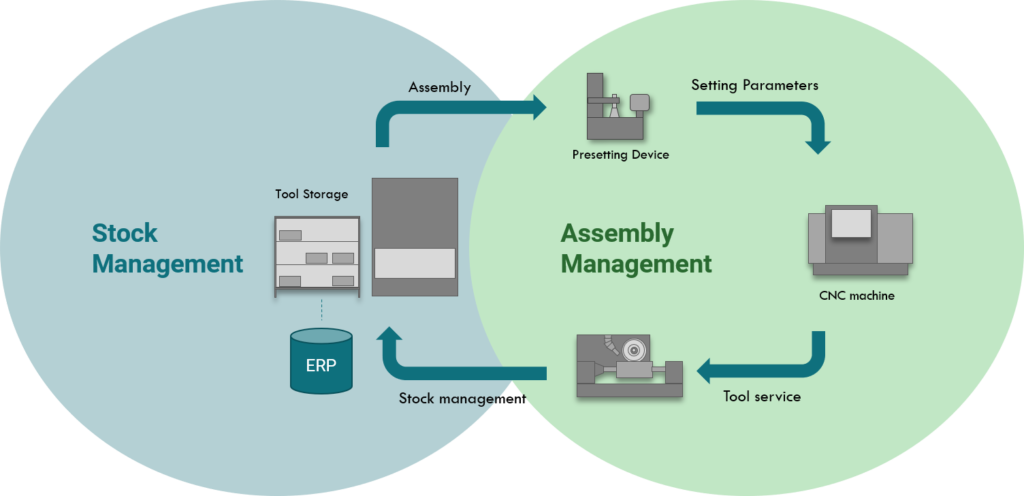 Cutting tools start their circulation sharp or refurbished in a storage location. When a new production order comes in, the components are withdrawn and assembled together. Various software clients and interfaces allow to capture data from dispensing units, presetting devices and terminals. In case machines are connected, the setting parameters of an assembly can be transmitted onto the machine. When withdrawn from the machine the tool life and change reason is recorded. In case the regrinding supplier is connected, blunt tools are collected digitally and sent as a refurbishment order, if released in the ERP. When returned from service, the circle is closed giving you high transparency on your entire circulation stock, connected processes and devices and on-demand reporting dashboards so you stay atop of all tooling needs.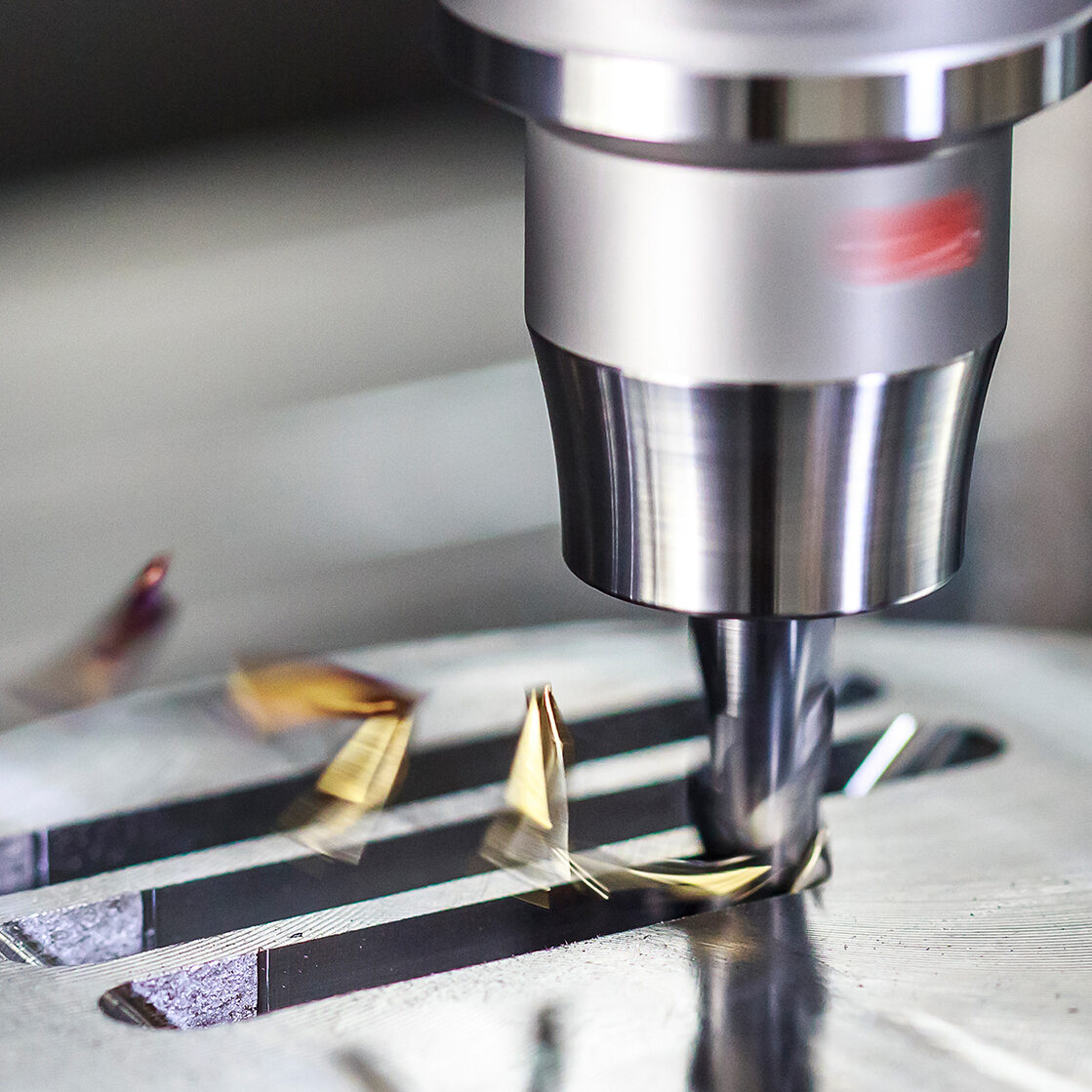 Managing tool inventory, tracing tools on the shop floor and planning tool procurement to prevent stock-outs is the basis of every digital tool management solution. What sets c-Com apart from the competition is the ability to leverage the supply chain for your success. For example, by using data from the service process, double entry is prevented, data quality improved and time saved. This is also true for tool issues to be resolved by a supplier while keeping track of all issues on the customer side. In extension to these collaborative base features, a digital twin of the tool on the customer side provides high transparency on the circulation stock allowing to decrease safety stocks, improve planning and increase tool performance. In general c-Com's customers start with their most valuable stocks like hobbing or honing tools and extend the often very complex processes towards basic product groups.
To give you full control and visibility on your tooling, c-Com often requires to connect to other business systems such as an ERP for production volumes, material information and stock synchronization. Furthermore devices like presetters or dispensing units can be connected to c-Com, too. In many cases standard interfaces for data exchange can be utilized with little customization. In cases we do not have a sufficient interface connection yet, we can establish customized, secure software interfaces.
Benefits Digital Tool Management
With c-Com´s Digital Tool Management you have following benefits:
Transparency on your inventories, applications and performance
Achieve an optimized tool life, a reduction of variants and get a quick overview of your stock levels
Reduction of administrative costs
Reduce your administrative costs with reports on demand
Human real-time interfaces
Minimize double entry and use the possibilites of the digital twin connecting your systems
Improved planning process
Based on detail stock overviews, open orders and deliveries as well as the capacities and returns from your supply chain, you can identifiy and reduce over and under stock immediately
Synchronize your business
Automated processes from customer to logitistcs help you to improve your data quality and optimize your business - c-Com is esay to integrate
Avoid misunderstandings and react to change
Sharing data with your suppliers allows you to adapt your plans to changes in the supply chain such as delayed deliveries, increased tool breakages and alike
Creation of a technology database
Build a technology database and save the knowledge of your company
Benefits Digital Tool Management
With c-Com´s Digital Tool Management you have following benefits:
Transparency on your inventories, applications and performance
Achieve an optimized tool life, a reduction of variants and get a quick overview of your stock levels
Reduction of administrative costs
Reduce your administrative costs with reports on demand
Human real-time interfaces
Minimize double entry and use the possibilites of the digital twin connecting your systems
Improved planning process
Based on detail stock overviews, open orders and deliveries as well as the capacities and returns from your supply chain, you can identifiy and reduce over and under stock immediately
Synchronize your business
Automated processes from customer to logitistcs help you to improve your data quality and optimize your business - c-Com is esay to integrate
Avoid misunderstandings and react to change
Sharing data with your suppliers allows you to adapt your plans to changes in the supply chain such as delayed deliveries, increased tool breakages and alike
Creation of a technology database
Build a technology database and save the knowledge of your company